sital

Canada's third-year apprentice from Hochdorf is allowed to call himself a "bread chef"
Glenda Muller (20) won the final of the specialist competition. The Baker-Confectioner created ten products in 4.5 hours.
The 13th is a lucky number for Glenda Muller. The Canadians from Sonybrook won the "Bread Chef" final in Aarau on November 13. This year, for the first time, the competition of the "Professional Association of Bakery and Confectionery Switzerland" was open only to apprentices. The organizers give a chance to the youth to shine with their craft and present the great work to the wider public. Because in the vocational school he worked in front of the audience.
Mueller, 20, made impressive use of the platform. She is training to be a baker-confectioner at the "Ehliger Bakery – Konditorei – Confisserie" in Hochdorf. To do so, she left her parents' home abroad and temporarily settled in Setal. "In Canada, it would not be possible for me to have a similarly comprehensive professional training in this branch," she says.
Use the Competition as a Preparation for the LAP
In the competition, the three finalists had to create ten products in 4.5 hours. For Müller, the challenge of completing various tasks in a stipulated period was unknown territory: "We had to answer questions from experts and evaluate our results. At work, however, I was in my element and therefore hardly distracted." To this day, she has never had to take an exam, but just like Aarau, she envisions one. There was great preparation for qualifying," he is confident.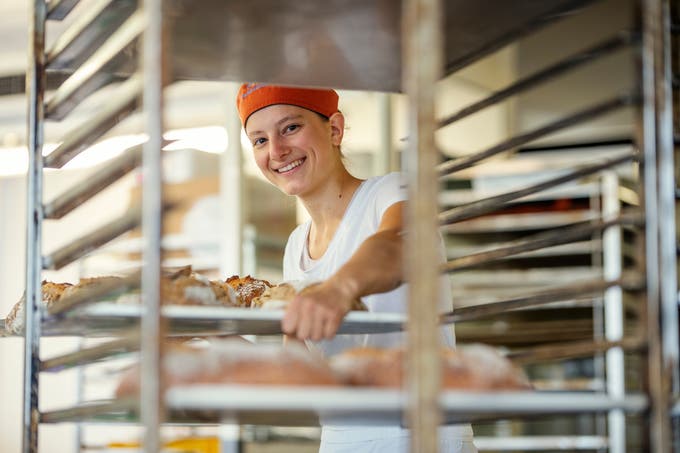 He has prepared for the finals. For example, we knew what was expected of us, which is why I was able to perform a large part of the program in advance. What she couldn't prepare for was speed baking. In doing so, he had to solve tasks solved through technical skill and creativity in five times five minutes and also worked to entertain the audience.
He benefited greatly from the competition and learned a lot in the process. "Since we couldn't work in our familiar environment, we had to make the best of the situation. It started with processing the dough with third-party machines. We didn't even know the stove, which is why it often It was a matter of being guided by intuition," she says.
Devoted web advocate. Bacon scholar. Internet lover. Passionate twitteraholic. Unable to type with boxing gloves on. Lifelong beer fanatic.