The interview

Ex-national coach Ralph Krueger: "I want to do something big. Why not the Winter Games in Switzerland? "
With the Swiss national ice hockey team, Ralph Kruger participated in three Olympic tournaments as a coach. Now a 61-year-old dream of bringing the Olympic Games to Switzerland.
He coached the Swiss national ice hockey team for 13 years. He finished at the top of a football club in the English Premier League. He is now the coach of the Buffalo Sabers NHL team. The 61-year-old Ralph Kruger is a world sports event.
Where can we contact you?
Ralph Kruger: In Washington DC. On the way to the stadium we pass the Capitol. The disintegration of the security sector is complete. The situation is gradually normalizing across the country. But for us as professional athletes, it is far from it anyway. Because of Covid19 we live in a bubble – we are actually isolated from the environment. We only walk between the hotel, the airport and the stadium.
Nevertheless, you are practically on the pulse of world events. In the first month of the year, it was almost the same as in the United States in four years. how does that feel?
I found the time before the elections very stressful. The whole country was waiting for this event. Since the inauguration of Joe Biden as president, peace has slowly returned. But I tried my best to avoid all this. So I stayed in Switzerland until the last possible appointment. Originally, I do not want to be influenced by the American media. I have the privilege of receiving Swiss television in Buffalo and a neutral picture of Swiss news broadcasting. So, I am practically watching the events here from an external situation.
What are the political currents in Buffalo?
Buffalo is a city with lots of students and creative people. There is relatively little politics here. We did not feel much unrest. We live in Buffalo in an open society. Thanks to its proximity to Canada, we have almost an American-Canadian mix here. Boundaries run everywhere in water. Saber is the only American team to always play the Canadian anthem before a game. Historically, the Sabers have always had a large Canadian fan base. I claim that we are the most international team in the league.
On January 13, the NHL resumed operations – a format change caused by the epidemic that had mostly no spectators and a calendar with 868 games in 116 days. What changes does it make for you head coach and your players?
We are in a very intense phase of the game. We play three weeks every other day. The entire regular season lasts only four months – with an extremely high rate of frequency. I compare this season to an Olympic tournament – but one that does not end. The game plan determines our everyday lives – and includes sports, eating, sleeping, video study, training, relaxation. And then everything starts again.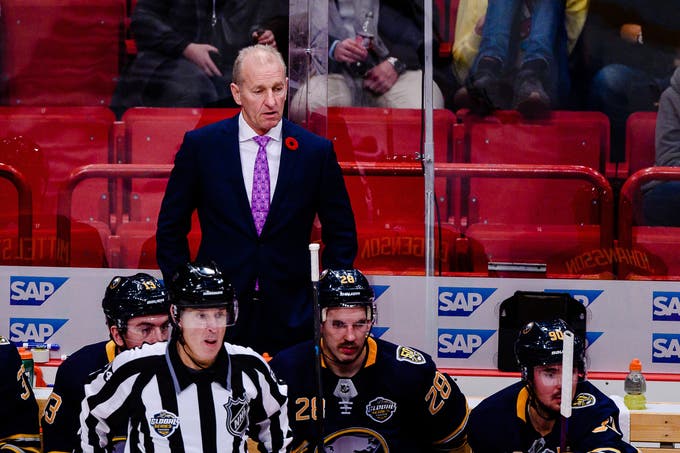 Does it also make sense to keep the gaming operation running in the event of a crisis? Or is it just about keeping television stations happy?
Yes, it makes sense. Undoubtedly. We are getting a lot of positive response from our fans. They are grateful that we play and do at least something normal for life. But it is clear that television companies are an important factor. Audience ratings have not been higher than now. But this in turn shows that our product works.
If someone told you a year ago where we are today, what would you have told them?
(Laughs) I think he's crazy. If someone had written a science fiction film with this script, everyone would have said: It is completely exaggerated and unrealistic. Inconsistently! But today we are at exactly the same point.
You were born in Canada, played for the German national team – and are Swiss nationals since April 2019. how does that feel?
Right and proper. I have been really excited since getting Glenda (Krueger's wife / editor) and a red passport. We felt at home in Switzerland from the beginning. We identify with this country and with the mentality of the people. We openly adopted Switzerland from the beginning. Viewed in this light, naturalization was just a confirmation.
Does this mean that fans can expect that Ralph Krueger will one day work in Switzerland again?
But not in an operational role in professional sports. This chapter will close after the buffalo. But I can very well imagine a strategic, pervasive role in sports policy. I would like to pass on my knowledge, if necessary in upbringing or training. Maybe I'll teach at university – or maybe touch something bigger again. Why not, for example, the Winter Olympics in Switzerland? I was allowed to participate in the Winter Games with the Swiss national team three times. Since then I have been enthusiastic and inspired by the Olympic idea. He expresses a feeling that inspires me incredibly – that Swiss should definitely express to the younger generation in particular. But I am still an ice hockey coach. And with full fervor.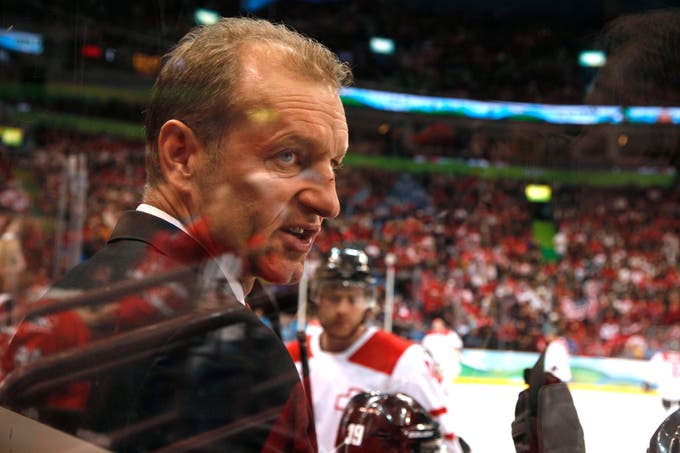 You are one of the very few personalities who made a career in all sports. As an ice hockey coach, how did you manage to convince the owner of Southampton FC as a football strategist and then immediately get a contract as chairman?
Everything went back very organically. I really had no intention of getting into football. I knew that Katrina Liebhrr (former owner of FC Southampton) because she was the sponsor of Friborg-Gotron at the time. The first meeting was held in autumn 2013. Katrina wanted to change management in Southampton and asked me if I could see. When she decided to try something new, I came up with new ideas in January 2014 – so Katrina offered me the post of president. I discussed this with my wife and then said: Okay – let's try it for a year. He changed in six years.
An ice hockey specialist in the football business. Does this not mean that sportsmanship is underestimated?
Don't forget that I was not a coach at Southampton. Maybe I could have been a coach if someone had been coaching my game for me. Actually, football and ice hockey have many things in common – training concept, players' physical structure, team leadership. I can carry a lot here, even cleverly, with the buffalo from my time at Southampton: how to work with triangular positions, how to support each other to win the ball, without the ball How to build a net, how to make a defensive. Puck possession is very important to me as it used to be. It comes from football. I have developed a lot during my time in football as a coach.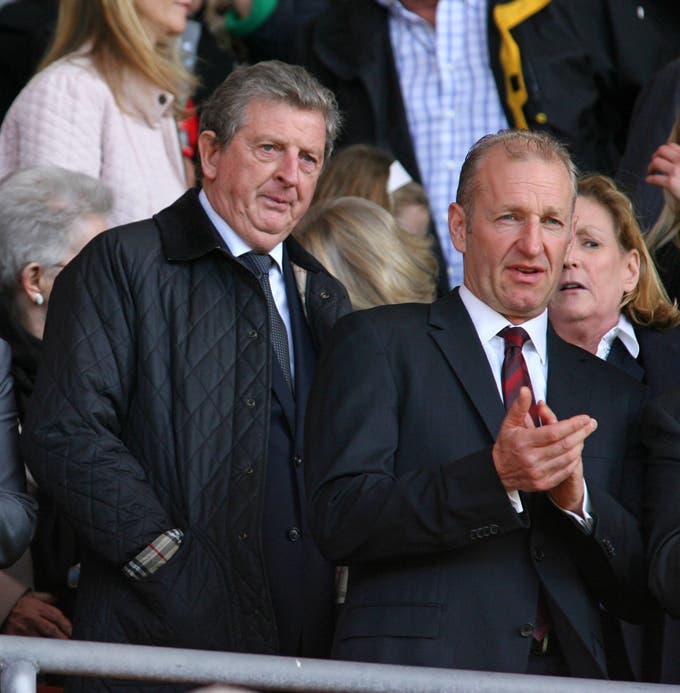 The Sabers have missed the playoffs every time since 2011. What are the reasons for this change?
We should not fool ourselves. This season it can be more difficult than usual. Due to the epidemic, the divisions have been reorganized – and during the regular season you will only meet teams from your own division. And we have eight teams in the playoffs from last season.
Does this mean that you are not giving your team a realistic chance?
Yes of course We have developed as a team in the last few months and we have a lot of hungry and talented players. Our first Hurricanes formation with Jack Eichel, Taylor Hall and Sam Reinhart is one of the best leagues – and our second-line center Eric Staal can also play a major role. The results were mediocre at the start of the season. But the performance makes me optimistic. It is still too early to take stock. I'll wait for the first 20 games – and then we'll see where we stand. Also very important to me: Chemistry is perfect with the new General Manager Kevin Adams. We have similar views about ice hockey. It is very fun to work with him.
If you can choose independently – which Swiss would you like to have in your team at Buffalo?
First and foremost Roman Josie. She would be my number 1 choice. He is one of the most complete players in the league: technically, personally. If it comes, we can also win the Stanley Cup (laughs). But in the meantime the other Swiss also had considerable influence: Nico Hitchier, but also Nino Niederreiter, Jonas Siegenthaler, Dennis Malagin or the brilliantly starting Pius Sutter.
in conclusion. You have made a name for yourself in ice hockey and football, lectured at WEF and are a best writer. What will Ralph Kruger do in ten years – and where can we meet you then?
(Laughs) This time of year, probably in the «Jatjhutae» on the Jacobshorn of Davos. it's a wonderful place. If you want to meet me, come soon: I will be there by 9 o'clock in the morning. Then we can talk about whether everything has changed as I imagined it to be today.
Bunch of positive messages
Ralph Krueger (61) was the head coach for the Swiss national team between 1998 and 2010. In his Premier World Cup in Zurich and Basel, he led the team to the semi-finals and was considered the hero of the new positive message. It is thanks to a change in mindset that he took the initiative that the Swiss national team has made the World Cup finals twice in the last eight years and that our ice hockey now represents about twenty players in the NHL.
Web guru. Amateur thinker. Unapologetic problem solver. Zombie expert. Hipster-friendly travel geek. Social mediaholic.